---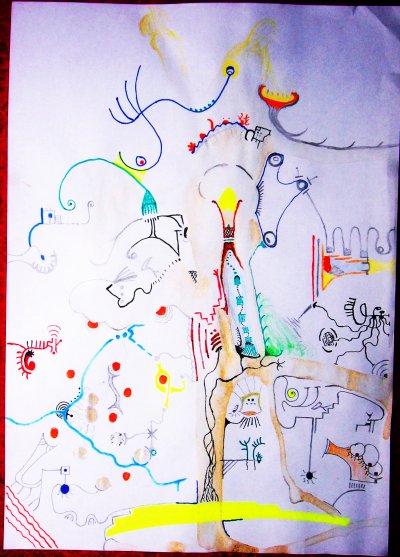 This picture shows the deeper connections of the problems with the life and your surrounding area.
Very important is also the multi-vitamin-juice on the paper.
This picture is dedicated to Laura.
If you want to support my work, please donate via Gittip/Flattr here:
---
The artwork published here is under the copyright of Albert Zeyer.
---
Links
- Other artwork
- Mainsite
---
Artist:
Albert Zeyer (Mail)
---
You are the 1312129th webrobot, which was able to find this site.
Quote of the day
"I never dreamed it could be" stammered the saintly virgin as the corpulent drug sucker grudge fucked her creamy hooters and crammed his throbbing member into her hymeneal palace.
Uptime
17:49:40 up 692 days, 8 min, 1 user, load average: 0.07, 0.08, 0.06
About this homepage
The code can be seen here. Please contact me if you find any problems. :)